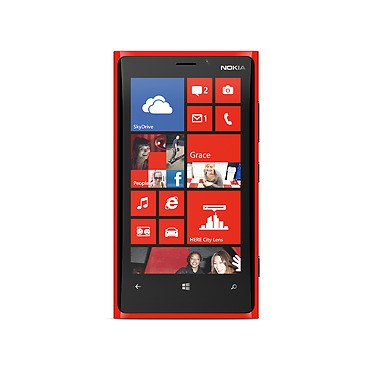 Spesifikasi Lengkap Nokia Lumia 920 –
Kabar baru buat para pecinta Nokia, setelah beberapa seri Nokia Lumia keluar, dan setelah membuat Posting tentang
Spesifikasi Lengkap Nokia Lumia 610
. Maka pada kesempatan kali ini Pondokgue akan membuat artikel tentang Spesifikasi Lengkap Nokia Lumia 920 yang dilengkapi kemampuan super ini.
dalam Situs resminya, Spesifikasi Nokia Lumia 920 sebagai berikut :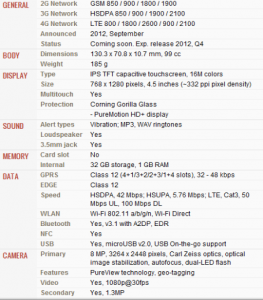 klik gambar untuk memperbesar
PureMotion display. The best touchscreen ever seen on a smartphone.

The PureMotion HD+ display is the world's brightest, fastest and most sensitive touchscreen: enough to make every colour clear and sensitive enough to respond to your fingertips, even when they are covered up.
PureView. Take blur-free photos every time.

PureView technology with a Carl Zeiss lens captures blur-free videos even if the camera's shaking or in low light. Thanks to its Optical Image Stabilisation, which you can't get anywhere else.
Innovative design. Charge up without plugging in.
Now you don't need to plug your Nokia Lumia 920 in to charge it. Just put it on a wireless charger and you're good to go.
Dari beberapa spesifikasi diatas, Hal baru yang sangat sangat mengagumkan dari ponsel ini yaitu Wireless charger, dimana kita hanya perlu mendekatkan Handphone ini ke charger portable dan otomatis batrei akan re-charge. Amazing !!
Bagaimana menurut kalian bung ?